When you start your car in the morning in Wilkes-Barre or Kingston, you want to know that your engine will crank quickly and easily. Unfortunately, if your car battery isn't working the way that it should, it can be difficult to get around town the way that you need.
Car battery problems are extremely common and very frustrating, which is why you should fix your problem right away with the help of a maintenance expert.Check out some advice for finding battery repair near me and tips for keeping the battery in your car running perfectly for years to come. 
What Does Battery Repair Mean?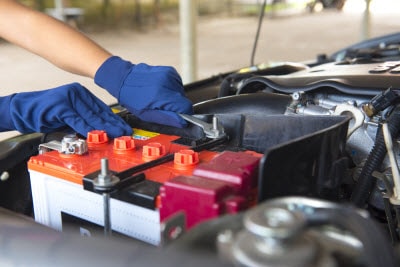 If you're not familiar with car maintenance, then you might assume that you can't repair a car battery once it goes bad and will instead need to buy a completely new battery. While it's true that some battery issues can't be fixed and require a replacement, other issues can be addressed fairly easily.
For example, it could be that your battery isn't properly connected to your car engine, or your wires are old. Both of these problems can be fixed very quickly, allowing you to get back on the road. It's also possible that your battery terminals are dirty or have developed corrosion. After a little cleaning, your battery should work just fine once more.  
Giving Your Battery New Life
Depending on the type of battery you have in your car, your maintenance professional may be able to give your battery a new lease on life fairly easily. In older wet cell lead acid batteries, for instance, you can replenish the level of distilled water in your battery and restore a normal charge. This method will only work, however, if there is an older battery in your car. New car batteries are usually completely sealed, meaning there is no way to add more water to the battery.
Get Help with Repairs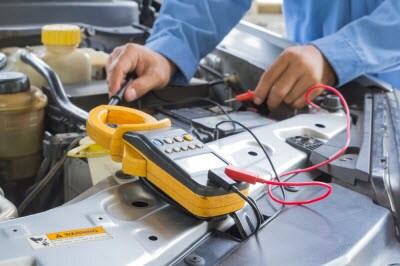 When you need battery repair near me, it's possible to perform some maintenance on your own. However, if you want your battery repaired quickly and effectively, it's better to get help from a battery repair professional.
Battery technicians will know the ins and outs of your battery and how it works. After a quick diagnostic test, your service professional should be able to tell you what your battery issues might be, and what the recommended repairs are. If it's not possible to repair your battery, the technician can help you pick out a new high-quality battery that should last for years to come.
Find Battery Repair Near Me
If the battery in your car no longer works the way you need, you should have the problem repaired. Fortunately, if you need battery repair near me, you can visit the service and parts department at Wyoming Valley VW.
Our service professionals are the best around and can help you with any issue you're having with your car, including a malfunctioning battery. We are the best resource for Kingston and Wilkes-Barre consumers who are ready to purchase a new or pre-owned vehicle. Visit Wyoming Valley VW today, and let us help you with your automotive needs.