There are many steps to buying a car, with finding the right dealership and model among them. However, once you've figured these out, you'll still have one important step left: securing an auto loan.
When Scranton, Wilkes-Barre, Kingston PA and Dallas PA drivers need help financing their perfect car, they can always turn to the Wyoming Valley Volkswagen team. Let's see what we can do for you.
Financing Assistance for All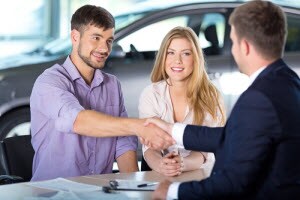 When it's time to secure an auto loan for their car, some drivers assume that they're going to need perfect credit. And while it's true that a great credit history can help to move things along quickly, it's not a necessity.
With a skilled team of financiers working for you, as well as an understanding network of lenders, you should be able to secure a loan that works for you. You can see this for yourself by sitting down with our team.
As a matter of fact, you can get a head-start on this process right from our website. All you have to do is fill out our online financing form. It's simple and confidential, and it should only take up a few minutes of your time to complete.
Try Leasing Your Next Vehicle
Of course, we know that not all drivers that come into our dealership intend to buy a car. Many actually prefer to lease. In this area, and in this day and age, we think that leasing can be a great option, no matter what your needs may be.
Leases are typically cheaper and provide drivers with a short-term automotive solution. In a few years' time, you'll be ready to trade it in for something newer and more up-to-date.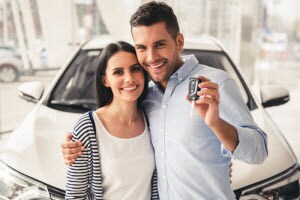 If you'd like to know more about the leasing process, our team is happy to help. Sit down with them to discuss your needs, and they'll connect you with what you're looking for.
Great Deals for Your Next Vehicle
Regardless of what kind of car you might be here to buy, we want you to get a great deal. You deserve it! That's why we offer so many specials on our website. By checking them out before your next visit, you may just score an extra-special deal on your favorite model.
We also offer special incentives for some of our leases. Like we said before, we really believe that a lease can make for a great deal. But there's no reason why we can't sweeten things up a bit with a helpful incentive!
Looking to buy your first car and have a few questions about the finance process? Check out our FREE Steps to Financing Your First Car eBook to learn more!
Sit Down with Our Financing Team Anytime
If you leave things up to the Wyoming Valley Volkswagen team, we can assure you that financing your next car will be a lot simpler than you might guess. You just have to sit back and provide us with some information, and we'll take care of the work.
Scranton, Wilkes-Barre, Kingston PA and Dallas PA drivers who would like to know more should get in touch with our finance team. Contact us today for more information.