Your automobile is one of your most valuable possessions, allowing you to get around Wilkes-Barre and Kingston easily and to live your life the way you want. If you want to be certain that your vehicle is always available when you need it, scheduling regular maintenance, including oil changes, is of the utmost importance.
Neglecting to change your engine oil regularly can put the longevity of your automobile at risk and may cost you big money on repairs. Discover why engine oil changes are so important, and find out how you can easily schedule an oil change near me that will keep your vehicle running like new.
Synthetic vs. Conventional Oil
Why Are Oil Changes Important?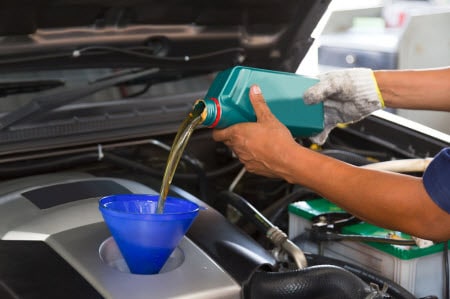 Almost every car owner knows that their vehicle needs to run well, even if they're not quite sure of the point of each maintenance item. Before you schedule your next oil change, it's a good idea to learn a little bit about the purpose this maintenance task serves.
Lubrication is the key, core function of your engine oil. Your car's engine contains a variety of moving parts that can easily damage each other if they are allowed to come in contact. Engine oil keeps these moving parts lubricated and shielded so that they can function properly without grinding other parts.
Over time, however, your engine oil will run low or accumulate a large amount of debris, both of which can reduce lubrication. Regularly scheduling an oil change near me will help keep your engine parts properly lubricated so that your car can stay on the road. 
Timing Your Oil Change
If you've ever researched oil changes, you've probably come across the claim that you need to change your engine oil every 3,000 miles. At one time, this rule was true. However, in modern times, cars can go much longer than 3,000 miles before needing an oil change.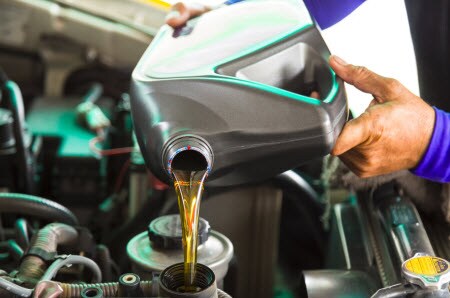 Most cars need an oil change every 7,500 miles or so, and some models can even go 10,000 miles before needing a change. Checking your owner's manual should tell you the correct oil change schedule for your car.
Other than keeping track of your mileage, several signs you can look for will help you know when your car is overdue for an oil change. Check your dipstick, and if you see that the oil is dirty or dark, it's time for a change. Hearing engine noise that is louder than normal usually means you need an oil change. One of the easiest ways to tell if your engine oil needs changing is by paying attention to your check engine or oil change light.
Help Find an Oil Change Near Me
If you care about keeping your vehicle running like new for thousands of miles into the future, scheduling regular oil changes is the solution. When it's time to schedule your next oil change near me, you can drop by Wyoming Valley VW to get help from our service and parts department.
Helping our customers in whatever way they need is the number one goal of Wyoming Valley VW, which is why we provide a dependable service department ready to assist car owners from Kingston and Wilkes-Barre with their maintenance needs.