Do you live in or near Wilkes-Barre or Kingston, PA, and need tire repair? Do your tires need basic servicing, such as rotation or patching? If you're thinking to yourself, Where is the best tire repair near me? then Wyoming Valley Volkswagen is here for you. We care not only about your car, but also about its individual components. Your tires are the components that get you where you need to go, so we treat your tires as if they were on our own cars.
Great Tire Repair near Me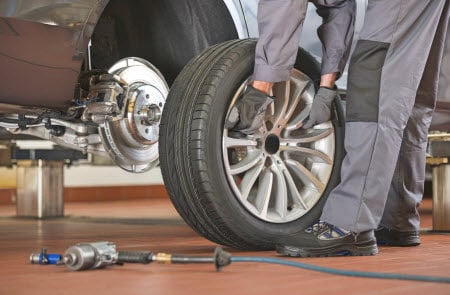 At Wyoming Valley VW, we offer a full-service tire store. We work directly with tire manufacturers, ensuring your tires match your VW model perfectly. Our tires were specifically designed with Volkswagen vehicles in mind. Your Volkswagen is meant to perform excellently for years, even decades, to come. Our tires ensure your VW can give you the service it is capable of and that you deserve.
At Wyoming Valley VW, we keep four things in mind when servicing your tires: safety, quality, value, and performance. We want you to feel secure when driving your Volkswagen, whether that's through heavy traffic on your morning commute, or on the back roads of Wilkes-Barre or Kingston. We offer quality tires you will not have to constantly service, change, or replace. We offer budget-friendly tires, too; ones that will enhance your vehicle's performance as much as possible. Safety, quality, value, and performance is the Volkswagen way, and we want you to know the same is true for our dealership.
Additionally, we carry several tire brands to fit your preferences: Bridgestone, Goodyear, Continental, Pirelli, and Hankook tires are all available at our tire store. If you are unsure which tires you need, ask one of our technicians. They are highly trained in tire repair and replacement, as well as the ins and outs of every tire brand we offer. They will help compare and contrast brands, so you get the one that is best for you.
Servicing Your Tires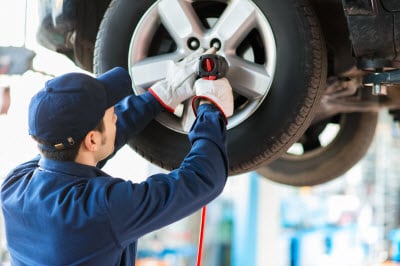 Even if you are searching for tire repair near me, you know that quality service is even more important than proximity. Part of great tire repair involves how well your tires are serviced when needed, and we offer top-notch service. If you need tire repair or replacement, simply call our servicing center or visit us online. We are open six days a week, and our technicians are well-versed in all aspects of tire repair. Whether you need a quick patch, inflation, or a full set of new tires, we have you covered. If we do not have the tires you need, we will order them directly from trusted tire dealers and have them delivered to our parts and accessories shop in record time.
Part of what makes Wyoming Valley VW's tire servicing so great is our servicing specials. These specials change regularly, so check our website often for those specific to tires. We offer a 15 percent rebate through the mail, a year's worth of service for the price of 11 months, and a $50 prepaid credit card specifically for Volkswagen servicing.
Contact Us
If you are interested in our tire inventory or need tire servicing, please contact us in person or online today.