A lot of research goes into selecting the right car for your Wilkes-Barre and Kingston lifestyle. At the end of the day, you'll want something that best matches your needs and tastes while leaving the competition in the dust.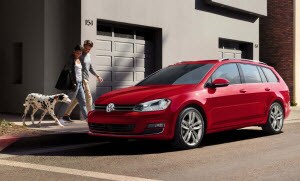 Not all drivers know how their favorite models hold up to others in its class. To help you figure it out, the Wyoming Valley VW team has put together this vehicle comparison library.
Which Models Come Out on Top?
Take a minute to think: What's your favorite Volkswagen model? Are you a fan of the Passat or perhaps the Tiguan? They're certainly both capable cars, and lucky for you, they also tend to beat out others in their class on a regular basis.
To show you, we've put together this list of vehicle comparisons. Inside, we'll break down the categories that matter most to you in a car, including:
Performance
Safety
Interior amenities
Design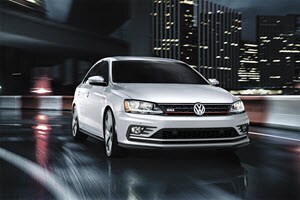 Once you see how often the competitors fall short in these respects, your mind ought to be made up.
Browse Our Volkswagen Inventory Online
After reading about these cars, it's only natural that you might be interested in getting a closer look. And the best place to start is by perusing our inventory online. Our entire selection of new, used, and certified pre-owned Volkswagen models is available online for customers to browse. Look now to compare specs, features, and prices.
After finding a model that really piques your interest, you'll want to get behind the wheel. Our comparisons might make these cars sound impressive. However, you won't know which is right for you until you take it for a spin.
During your test drive, one of our sales consultants will be at your disposal to answer any additional questions you might have.
Need More Information?
Our vehicle comparisons are packed with information for Wilkes-Barre and Kingston drivers. However, after reading, you might still have a few questions. If so, don't hesitate to contact our team. Get in touch with Wyoming Valley VW today to learn more!
2018 Volkswagen Atlas vs. Audi Q7
2018 Volkswagen Atlas vs. Dodge Durango
2018 Volkswagen Atlas vs. Toyota Highlander
2018 Volkswagen Golf Alltrack vs. Subaru Outback
2018 Volkswagen Golf Alltrack vs. VW Golf SportWagen
2018 Volkswagen Jetta vs. Ford Focus
2018 Volkswagen Jetta vs. Ford Fusion
2018 Volkswagen Passat vs. Ford Fusion
2018 Volkswagen Passat vs. Honda Accord
2018 Volkswagen Tiguan vs. Audi Q5
2018 Volkswagen Tiguan vs. Volkswagen Tiguan