Edwardsville is a lovely borough in eastern Pennsylvania with a population just under 5,000 people. It can trace its origins back to 1768 when it was first settled by people from Connecticut looking for a fresh start and new opportunities. It wasn't officially incorporated as a borough until over a hundred years later in 1884. Since then, the residents of this town have developed strong community ties and friendly attitudes towards one another.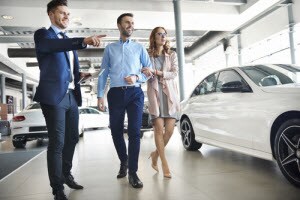 There's plenty to do in Edwardsville as the borough's southern border is the great Susquehanna River, and the great city of Wilkes-Barre is just across it.  Enjoy some time outside at Nesbit Park and Kirby Park where you can take a stroll, play some sports, or just enjoy the riverside view. You can also catch a show at the F. M. Kirby Center for the Performing Arts. There's even a family bowling center you can enjoy.
If you want to see everything this incredible town has to offer, you need a reliable way to get around. For decades, Volkswagen has cemented itself as a premier choice of automobile if you value performance, reliability, and style. Take charge of the streets of Edwardsville with a new Volkswagen. All you have to do to get started is find a Volkswagen dealer near Edwardsville, PA. Fortunately, Wyoming Valley Volkswagen is here to help.
About Our Dealership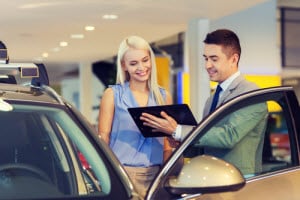 Since our founding many years ago, Wyoming Valley Volkswagen has been dedicated to one thing above all else. We strive to provide premier customer service to everyone who visits our dealership. Without our customers, we wouldn't be anywhere in this business, so the least we can do is help you out however we can. Our committed sales staff have years of experience, so you can be sure you're getting quality service every time.
We're a full-service dealership, so Wyoming Valley VW can be your one-stop-shop for all your automotive needs. Our sales team can help you find the right car for your needs. At Wyoming Valley VW, we listen to your needs and try to find the vehicle that best matches standards you set. If you need help with financing, we've got you covered there, too. Our team of expert financiers have connections with the best banks and lenders in town, so you can be sure you're getting the best deals and lowest interest rates.
Visit Wyoming Valley Volkswagen
Whether you're looking for a new vehicle or trying to fix up the one you have, we're glad to help. We have a fully equipped service center staffed by expert technicians with years of experience fixing up Volkswagen vehicles and just about every other brand, too. Whether you're looking for an oil change or something more complicated like a brake replacement, our professionals can handle it.
You can peruse our vast inventory from the comfort of your own home. We have our entire database available online for you to search at your leisure. If we don't have what you're looking for, you can fill out our CarFinder form, and you'll get updates about the latest arrivals delivered straight to your inbox. If you'd rather see our inventory in person, feel free to stop by yourself. One of our friendly team members will be more than happy to show you around. When you're looking for the best Volkswagen dealer near Edwardsville, PA, Wyoming Valley VW has got you covered. Visit us or give us a call to learn more today!